Model
STC-1
Steam trap automatic diagnosis time
Clogging: 2 seconds
Leak: 2 or 8 seconds
Good: 8 seconds
Working pressure for steam trap automatic diagnosis
0.05~8.0MPa
Working temperature for surface temperature sensor
0~300℃
Auto Power ON/OFF
After 5 minutes (While steam trap automatic diagnosis mode and not in operation)
Ambient temperature
0~40℃(Non-freezing)
Where to use
Inside and outside (However, it should not be exposed to rain water).
Battery
DC1.5V AAA alkaline batteries 2 pcs
Continuous operating time: about 8 hours(※1)
Accessories(※2)
Storage case、Earphones、AAA alkaline batteries 2pcs(※3)
※1:When using alkaline batteries (25℃, steam trap diagnosis mode).
※2:Confirm package contents before use. If any, please contact us.
※3:The batteries are not included for export outside Japan.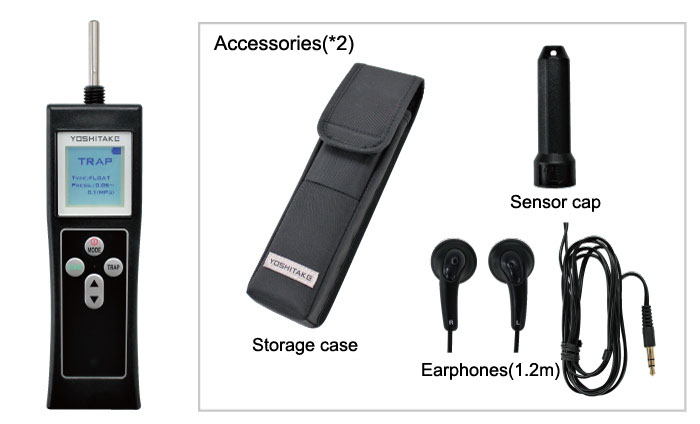 | Mode (Function) | Overview |
| --- | --- |
| Steam trap automatic diagnosis mode | Automatically diagnose the condition of steam trap(※4) |
| Surface temperature sensor mode | Indicates the surface temperature of steam piping |
| Auscultation mode | Listen to the condition of steam trap |
※4 Results of steam trap automatic diagnosis
| Result | Working conditions of steam trap | LED display | Screen display |
| --- | --- | --- | --- |
| GOOD | Good condition | Green | |
| CAUTION | Hard to judge whether GOOD or LEAK, caution required for the possibility of LEAK. | Yellow | |
| LEAK | High possibility of steam leakage | Red | |
| LOW TEMP. | High possibility of clogged, not in service, or inadequately low capacity, because the surface temperature is low. | Yellow | |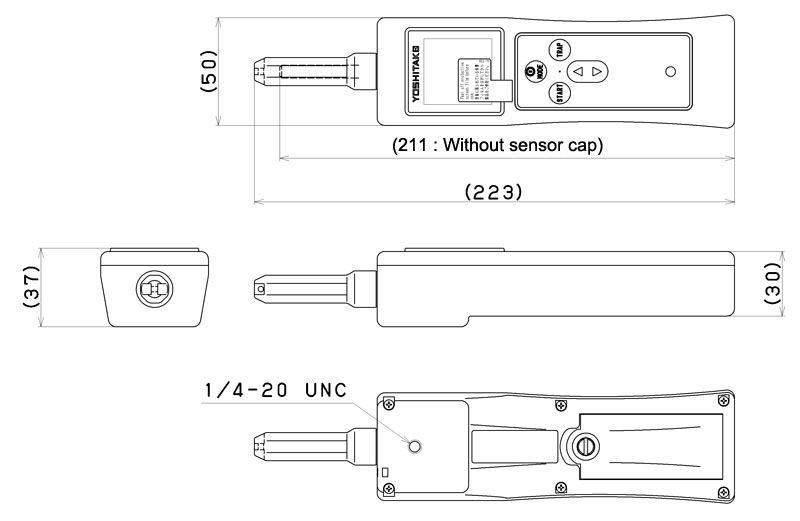 Weight: 235g (Batteries included)